Introducing the
D.I.Y. Credit Repair Master Class
, A thorough and effective process to give you the results that you want. This course will not only help you repair your own credit, but it may help you increase your credit score too!


Most of us were never taught the complex intricacies of the credit system that controls our lives –
crazy, right
?


If you are anything like me, you take your credit score very
seriously
, and you are on this page right now because you know how important credit is for the financial well-being.


And if by some odd circumstance you're among the few who developed an in-depth knowledge of the credit system, you still probably don't know that
1 in 5
credit reports have some form of incorrect information on them. 


So how in the world are you supposed to take control of your finances and set yourself up for success? How are you supposed to dust yourself off, get your score up, and regain the power to buy as you please?


It begins with building financial literacy, disputing unverifiable negative information, and doing so at a price that doesn't put you further in the hole.


This course is simply a proven method that I've used for my credit repair business that will make you feel confident in your process, just like the
pros
.
You mostly know me best for my Youtube channel. I love talking about personal finance...especially credit.
About 10 years ago, I was shocked that there was inaccurate information on my credit report.
Negatives and delinquency's on your credit report pose a massive threat to your finances and the lack of teaching and support offered in this realm is even more catastrophic.
My goal is not only to help you understand how to remove negatives, but to do so in a way that gives you an education about finances that lasts throughout your lifetime. 
This course provides the first step that I took when I began the path toward financial freedom, and I'd like to congratulate you for merely making it to this page – you're on the right track.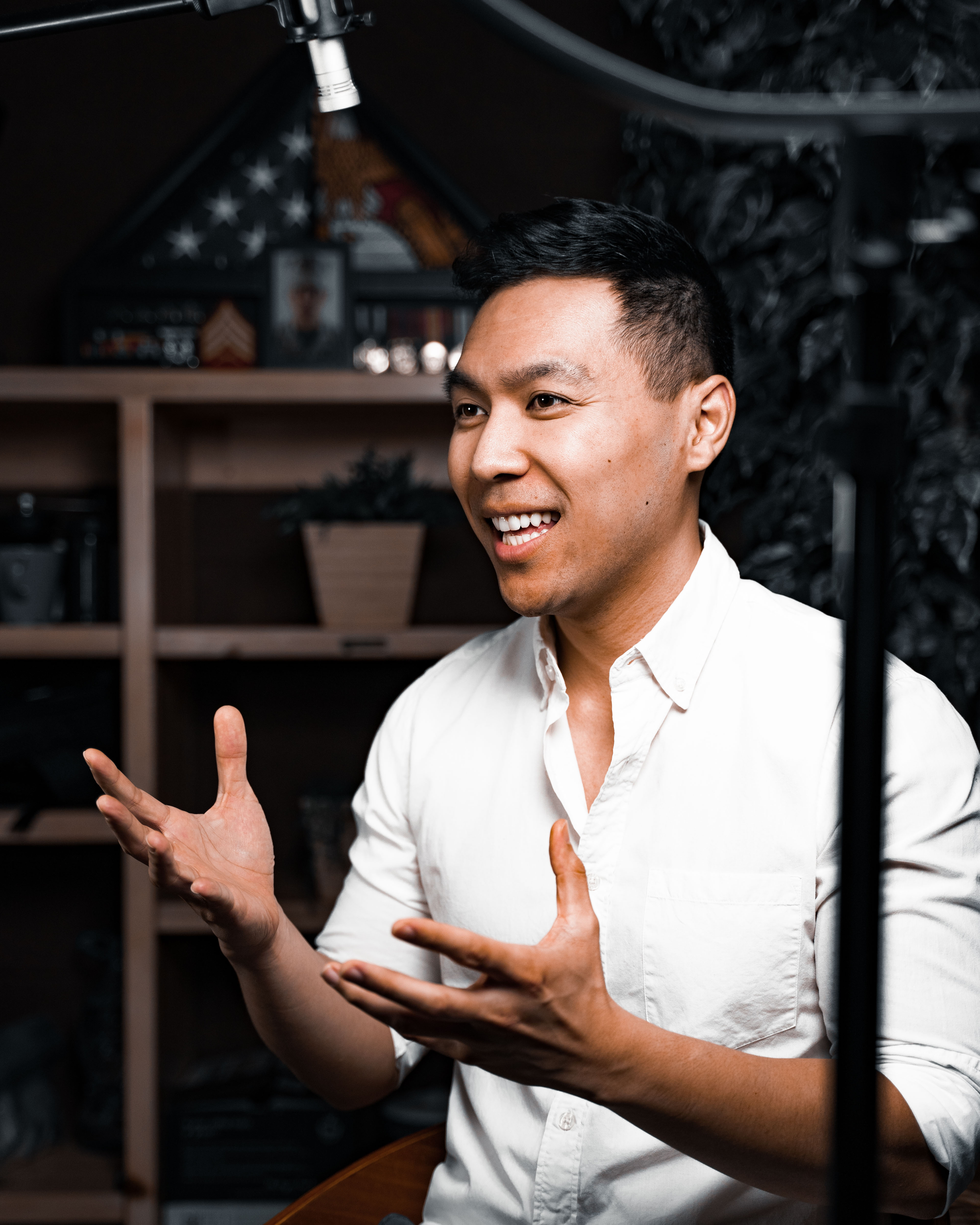 Results From Previous Clients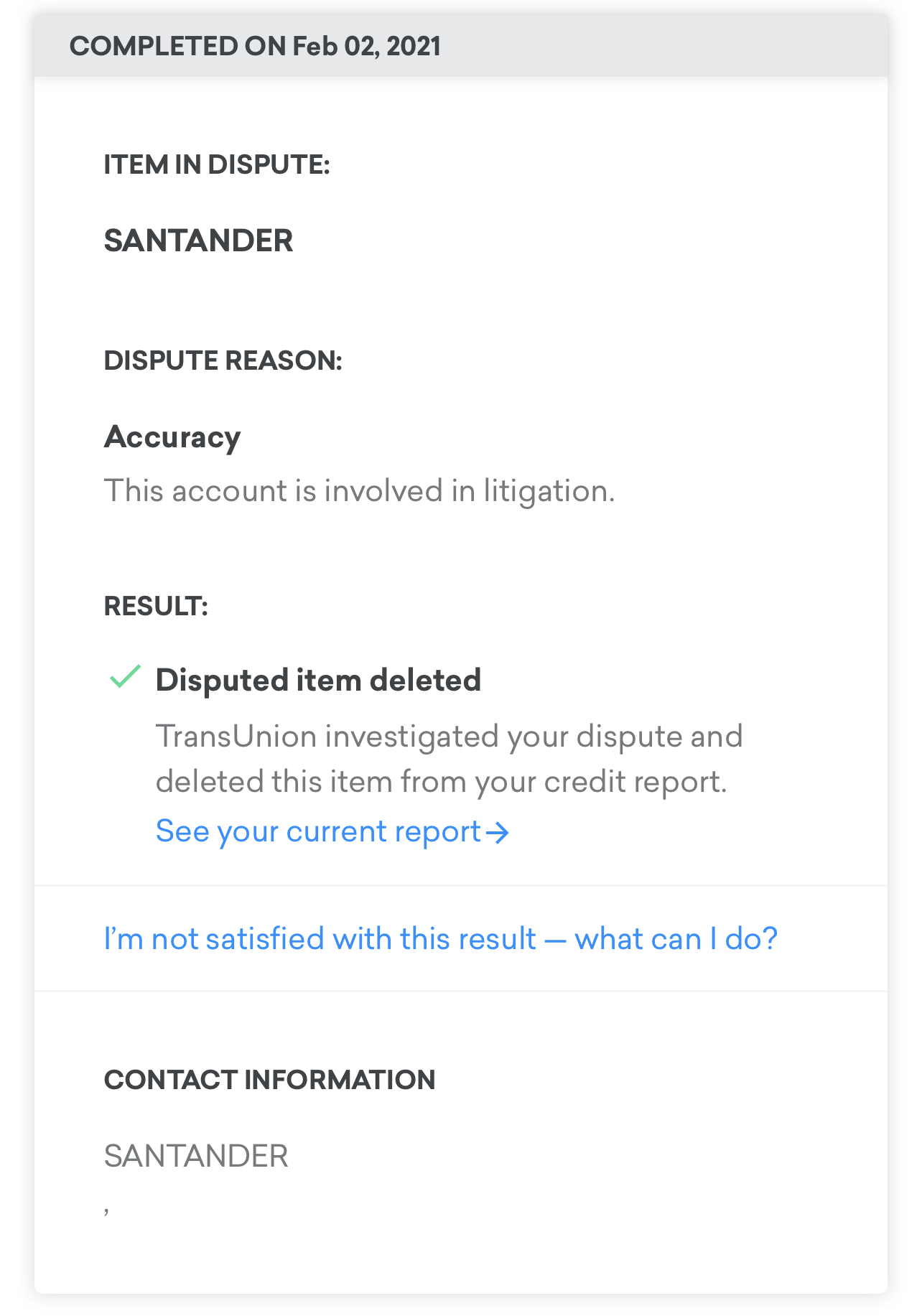 Case Study #1
This client had a repossession a few years back. The account was charged off with a balance of about $12K. Most repossession require at least a settlement or multiple rounds of letters. After about 60 days this account was deleted.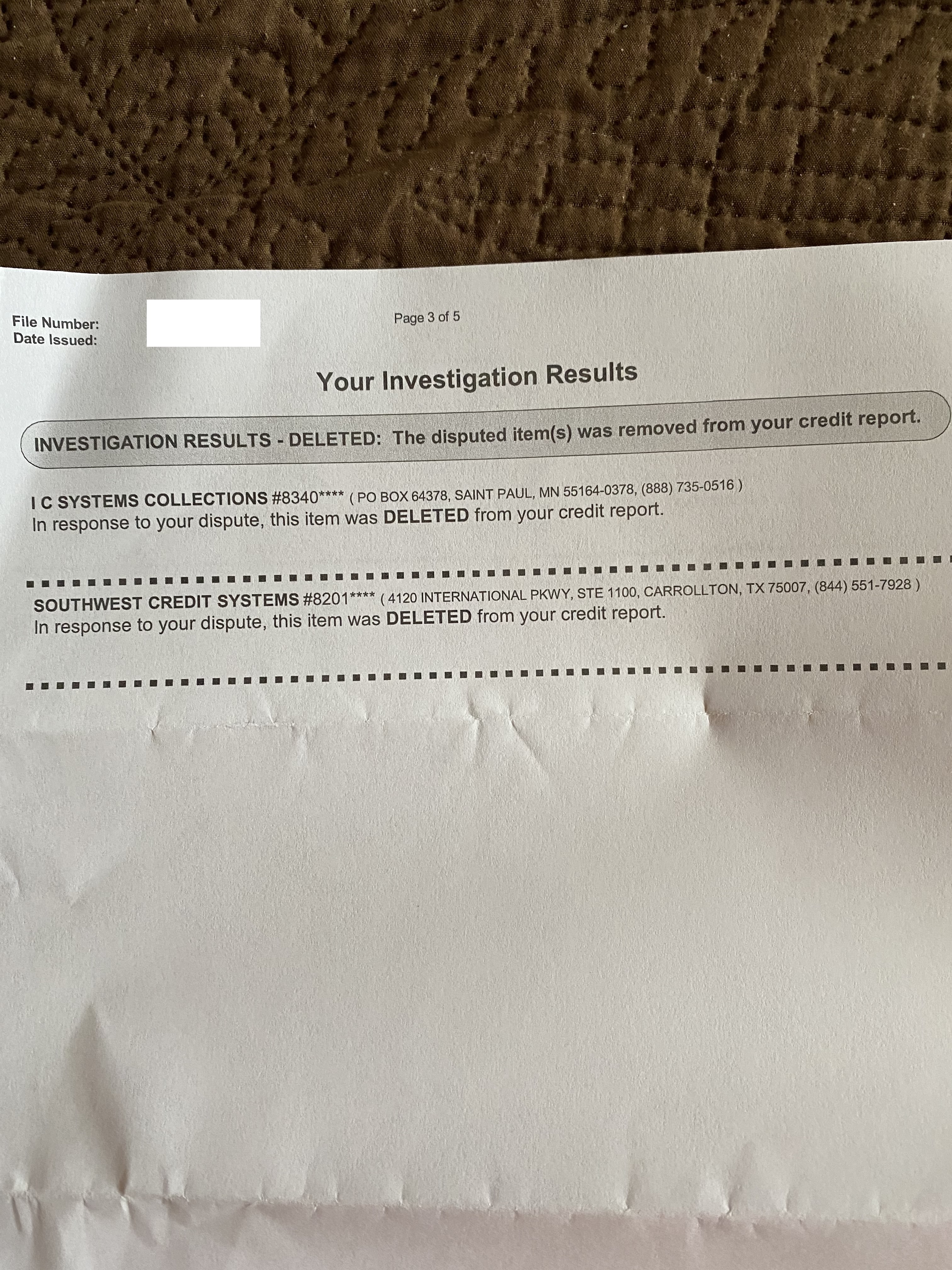 Case Study#2
This client had multiple collection accounts. These two accounts equal to around $4000 worth of balances. We were able to remove these delinquencies within three rounds of letters. Patience is key to get results!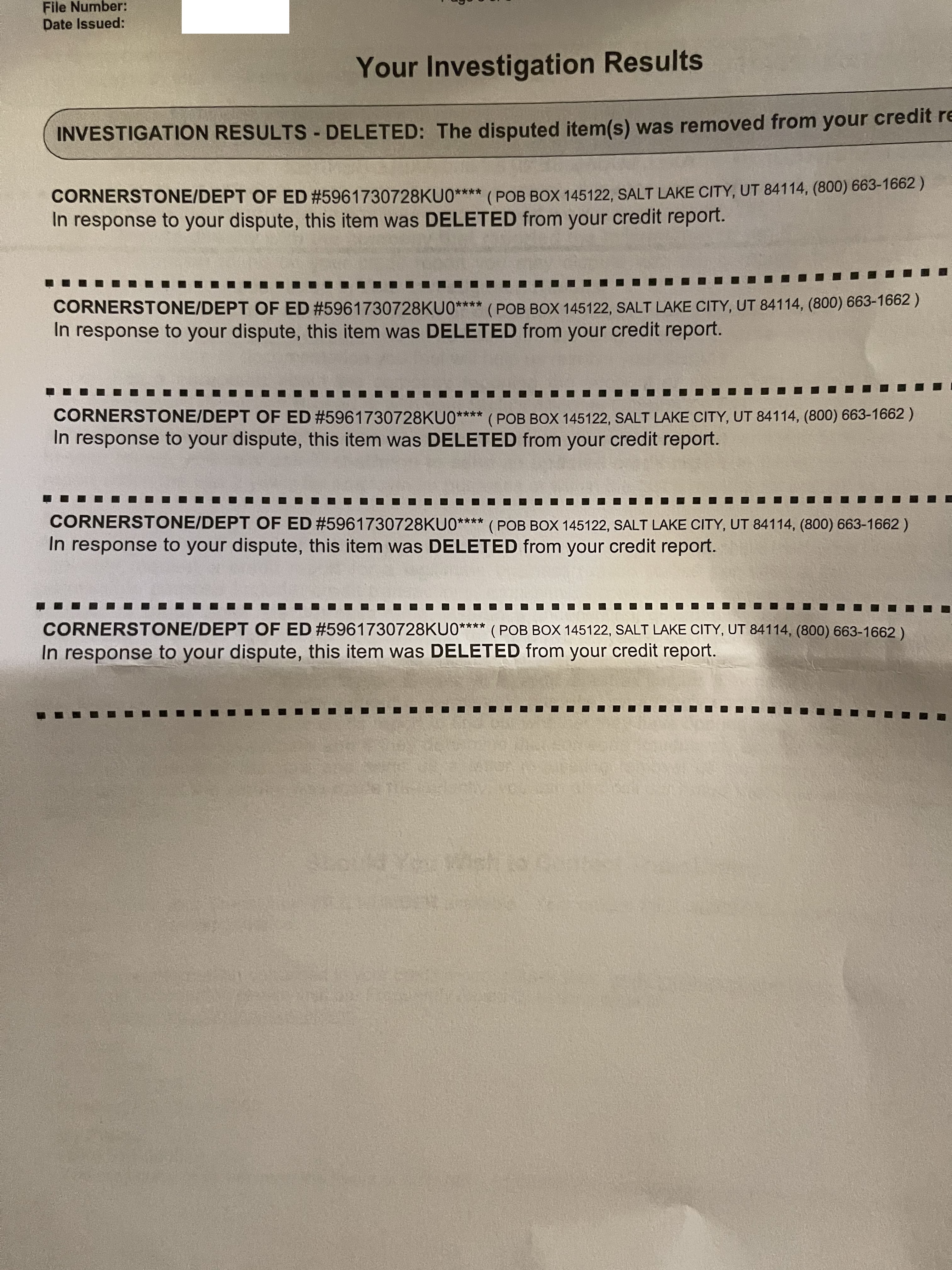 Case Study #3
This client had multiple late payments on multiple student loans. Student loans are one of the more difficult delinquencies to correct if the information is inaccurate. This client had multiple strings of late payments across multiple student loans. We were able to remove these late payments on his closed account within 45 days!
💳
Course Information
HERE'S WHAT YOU WILL LEARN
✅ Everything there is to know about credit. You need to learn the rules to use them to your advantage.
✅ What are the most common issues that are messing up your credit.
✅ How to use the law to repair your credit like a lawyer. You will learn which laws that all creditors and debt collection agencies must abide by.
✅ How to get your credit report for FREE! Then how to review your report like a PRO!
✅ A complete breakdown of how disputing works, and what you must know beforehand.
✅ A step-by-step guide on how to dispute: hard inquires, collections, late payments, bankruptcies, and more!
✅ ALL the letters I use professionally to get my client results!
💳
WHO'S THIS COURSE FOR:
✅ People who actively trying to improve their credit score and financial outlook


✅ People who want a step-by-step process to get results (save time and headache from what works and doesn't)


✅ People who have at least 15 minutes a month to review result and respond to credit bureaus (Possibly less)
✅ People who want to save time and money by repairing their own credit, rather than getting string along by other companies. Most clients stay with companies 8-12+ months
($800-$1200+)
💳
WHO'S THIS COURSE NOT FOR:
❌
People looking for overnight results (hint: this doesn't exist -- at least legally)
❌
People not willing to put in the work – credit repair takes time and persistence, but without this course, you're going to need to quadruple your outlined allotment of both
❌
People whose financial freedom isn't a priority (maybe you don't care about being able to invest, purchase, and feel in control of your money rather than money controlling you)
❌
People who don't care about building their wealth (a concept that seems so far away, but with this course, wealth-building is a natural outcome)
🙋 F.A.Q
Does Credit Repair Work?
Yes, it is perfectly legal to remove any negative or derogatory marks from your credit report if they are invalid or incorrect. It is your right and responsibility to assure the accuracy of the items on your credit reports.
Can you guarantee that delinquencies can be removed from my credit report?
While credit repair can never be 100% guaranteed or a "Magic Fix," what is 100% guaranteed, is if you do nothing to better your credit, your credit score will remain low and slowly trickle up until the negative item ages and falls off your credit report. Rebuilding credit takes persistence and time.
How long will it take to repair my credit?
Most results can happen as soon as 45 days, but unfortunately, there is no way to predict in advance how long it will take. Every credit report is unique. Sometimes it may be as quick as 30 days, and sometimes I may take as long as 12 months or even longer. As long as you stay persistent and continue to apply pressure, this will be the key to your success.
Are there any requirements or supplies needed?
You need to have access to a computer and printer. You will also need envelopes and stamps (If sending first-class mail). Certified mail is extra at your local postal office.
How long do I have access to the course?
After enrolling, you have unlimited access to the course. Unfortunately, I cannot guarantee lifetime access since it is not realistic. I will notify you at least one year out if the course is closing.
Can I get my money back if I don't like the course or do not get results?
Due to the nature of the product, all sales are final. Within the course, I reveal all the letters and strategies I use professionally. This policy is in place to protect the intellectual property contained within this course.